Background
Harmonizing Leadership provides facilitation, assessment and developmental coaching services to a variety of groups and individuals at all levels of an organization and stages in life. Tom specializes in organizations and individuals who can benefit from assessment and development of personal, managerial and/or executive abilities. With individuals and within organizations, he specializes in integrating personal and organizational or career goals for his clients to find their infinite potential. In addition, he has worked extensively with people regarding the development of a life plan and coaching to execute that plan. He has completed advanced coaches training and facilitators training with the Arbinger Institute where he is a member of their "Results" coaching team and an authorized user of Arbinger methods and materials in one-on-one coaching. As a facilitator, he has facilitated seminars including the Creating Unity seminar for building community within organizations, Arbinger's Choice training, and a highly rated presentation on Collaborative Teaming.
Client List
AT&T
Aetna Healthcare
American Steel Foundries
Association of Progressive Rental Organizations
Auburn University
Baltimore Diocese
Bell Electric
Betz Industrial
Biltbest Windows
Boeing (McDonnell Douglas)
Bursa Malaysia
Carboline
DaimlerChrysler AG
Evangelical Luthern Church (ELC)
Citi Mortgage Banc
Commerce Bank
Concordia Publishing
Florida International University
GTE Corp
IBM
Johnson & Johnson
Kirkwood Stair
Kaiser Permanente
Lexington Diocese
LMI Aerospace
MasterCard
Monsanto
Pate Rehabilitation
People Resources, Inc.
Purina-Nestle
Savvis
Smithkline Beecham
Solae
SISCO
SYSCO
United Nations World Food Programme
Washington University Medical School
Logo
Infinite Potential, Infinite Possibilities.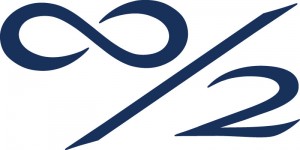 The graphic represents "Infinity Divided by Two," which of course would still equal infinity. No matter what you divide infinity by, the infinite cannot be divided.
"Infinity Divided by Two" reflects the belief that our potential is indivisible and is only limited by our vision, intentions and the quality of our relationships. The coaching that Tom Krapu provides reflects this belief in each individual's unique and unlimited potential in relation to the self and others in one's life.