Systemic Onboarding
July 5th, 2018
How do you keep your workforce strong even when you have turnover?
Systemic onboarding. I will tell you what I mean by that.
The importance of effectively onboarding new employees can't be emphasized enough, regardless of what level of the organization they are entering. Training is essential, but a narrow focus on training is not enough. There is more to consider.
I am working with a leader in an organization who herself is currently onboarding. She is now leading an organization that has rotational membership and high visibility in the organization. She knew entering this organization that there was a natural turnover rate of about 100% every 3-4 years! She immediately noticed gaps in how new members of her team were onboarded.
A "training team" was viewed as who was responsible for onboarding individuals along with a requirement that "you train your replacement" if you are leaving the team. She immediately noticed that the team was not taking any responsibility for integrating new team members into the team over time and helping them feel that the whole team was there to support the success of newcomers. Changing the culture of the team became one important strategic goal within her executive coaching engagement.
This systemic view looks at onboarding at the team level and over time became an important "vision and purpose" that she wanted to implement through leading change. You can imagine how when a team envisions and engages in onboarding new members in this way it creates a transcended team culture that can help the team survive and even thrive through the constant turnover they experience.
Think systemically about how you onboard talent into your organization. It will probably decrease turnover, reduce recruitment costs, and make your teams stronger and more resilient.
With higher level leaders, consider an onboarding executive coaching engagement.
Encourage onboarding leaders to create a feedback culture early in their tenure.
A year into the onboarding of leaders, consider a round of 360 feedback.
For a free consultation on these opportunities, please contact me.
LinkedIn: Tom Krapu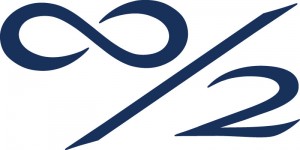 [easy_sign_up title="Sign Up for Future Blog Entries" fnln="1″ esu_label="Registrants" esu_class="InfinitePotential"]
[Contact information is NEVER shared without your specific permission.)